We invite authors interested in publishing their work on Cultural Praxis to submit articles, essays, book reviews, teaching and activist resources, and artistic works dealing with issues at the intersection of culture and human experience in order to stimulate opportunities for social change and development. If you are a Mind, Culture, and Activity author, Cultural Praxis can publish supplemental materials (videos, photos, and so on) relevant to your article.
You are welcome to contact us at culturalpraxis@ils.uio.no  prior to submitting your work, so we can support you in tailoring the content for the site and observing formatting guidelines. We are open to suggestions for other types of work to be published. We publish in both English and in Spanish
We Welcome You To Join Our Community By Taking These Four Simple Steps:
You will find a link to Submit your Work in the dropdown menu:
Upload Images
To create a new post you can first upload the images you want to include in your post if you have any. Images should be 1140 x 760 pixels in landscape mode or 760 x 1140 pixels if in portrait mode. The resolution should be 72 dpi.
When you have uploaded all your images please enter the title of your post. This is important as you will not be able to submit a post without a title.
Now you can copy and paste the text from a text editor on your computer (we don't recommend you write the post directly in the editor as it will not save your writing automatically). Press the Toolbar Toggle in order to format the text:
Make sure to mark all your text:
Choose and press Paragraph from the format menu:
For subheading choose Heading 2 in the format menu: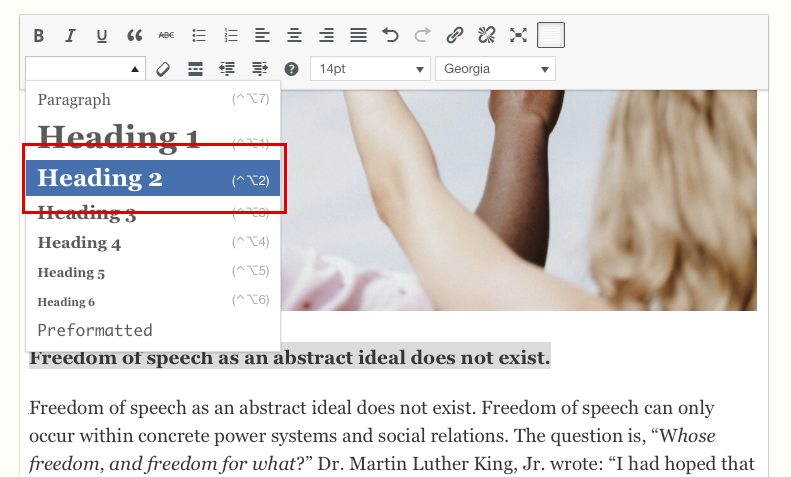 Choose where in the text you want to add an image and press the Add Media button: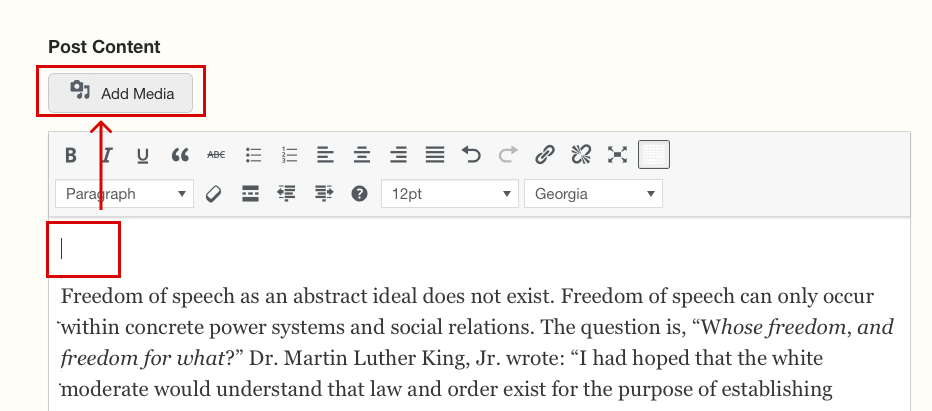 Choose the image you want to insert, then choose full size:
When you are happy with your post, make sure you have entered a title before you press the Submit your Work button: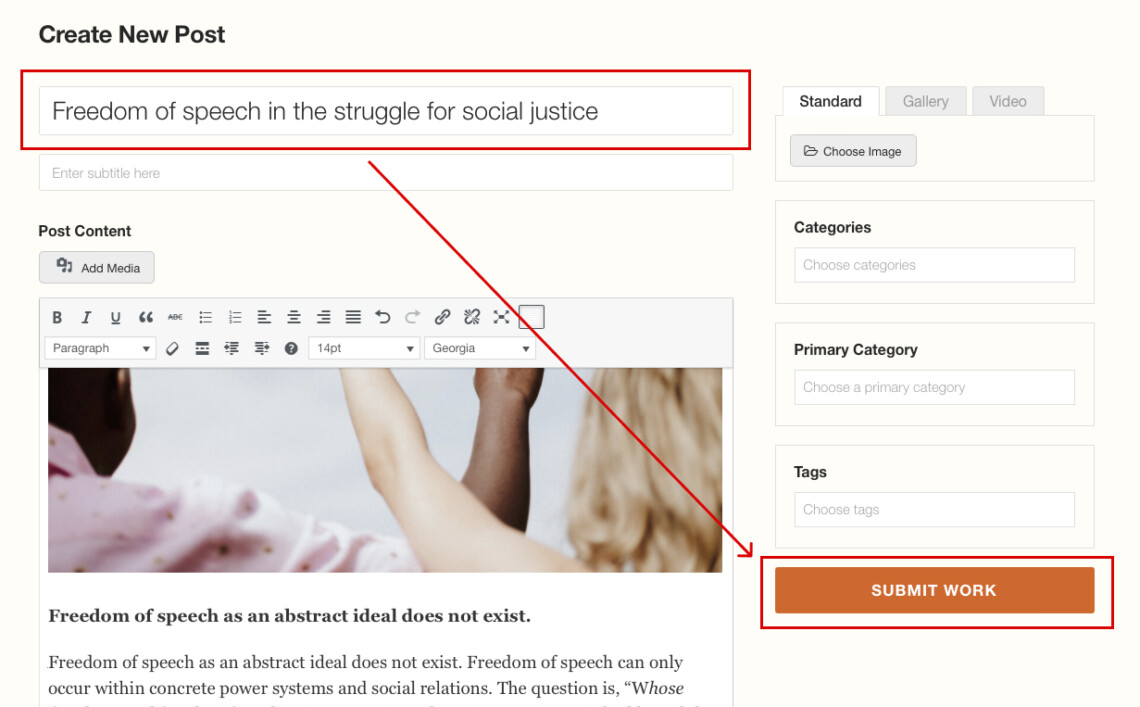 As soon as you press the Submit Work button your post is submitted for review: